Borders gets IAPP Designation Certified Information Privacy Professional
Attorney Chris Borders was recently named a Certified Information Privacy Professional/United States (CIPP/US), after earning the American National Standards Institute-accredited credential through the International Association of Privacy Professionals (IAPP).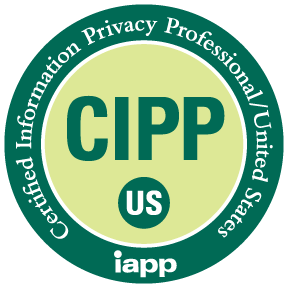 CIPP/US privacy certification from IAPP is internationally recognized as a reputable, independent program. Currently, only twelve thousand professionals globally hold one or more certifications from IAPP.
The IAPP is the first organization to publicly establish standards in professional education and testing for privacy and data protection. The CIPP certification is the global standard in privacy certification and is the world's first broad-based global privacy and data protection credentialing program. The CIPP/US demonstrates a strong foundation in U.S. private-sector privacy laws and regulations and understanding of the legal requirements for the responsible transfer of sensitive personal data to/from the U.S., the EU and other jurisdictions.
Borders expects to build on the CIPP/US designation to further serve the firm's clients, particularly SaaS and blockchain clients managing data globally, and many others faced with contractual, regulatory and statutory Privacy, Data Security and Cybersecurity obligations.
Borders Law Group is a boutique San Francisco law firm specializing in advising technology-based startups and mid-sized companies in business, internet and information law, and related operations. BLG regularly advises clients on legal compliance, negotiates contracts, and provides efficient and effective outside general counsel services.